Weird History
The Documentary 'Finding Lucy' Takes A Look At The Entertainer's Life

It's been well over half a century since I Love Lucy originally aired on television, and decades since Lucille Ball passed away, but many audiences still feel like they know Lucy. Though the original series ended production in 1957, it has lived on in reruns and streaming, while Ball herself went on to star in two more successful sitcoms.
There was an honesty and sincerity that Ball brought to her brilliant comedic performances that made audiences identify with her and root for her. Ball also added a personal touch by having her fictional character mirror her own experiences, as she starred alongside her real-life husband Desi Arnaz and incorporated her real-life pregnancy into her storylines.
By shifting her aspirations from film to television at a moment when the new technology was about to take America by storm, Ball made herself into one of the biggest cultural figures of the 20th century. But there are still many things most people don't know about her. The PBS documentary Finding Lucy peeled back some more of these layers, offering a fascinating glimpse at the real Lucille Ball.
At 15, Ball Dropped Out Of High School And Moved To New York
Ball's father succumbed to typhoid fever at 27 when she was only 3 years old. Her mother DeDe struggled to support the family, so Ball and her brother, Fred, were cared for by their grandparents in Jamestown, NY.
When she was 15, Ball dropped out of high school and moved to New York City to attend the John Murray Anderson School for the Dramatic Arts. But her career got off to a rough start, as her teachers actually sent her home and told her she had "no future at all as a performer."
Undeterred, Ball persevered and began to get occasional work as a chorus girl on Broadway.
Ball Didn't Start Out In Comedy
Ball moved to Los Angeles in 1933 to focus on getting film roles, but it took some time for her to build up momentum. While it may be hard to believe that Ball wasn't immediately identified as a comedic talent, it took a long time for Hollywood to find her "type."
Finding Lucy compares her to "a willing piece of clay" that Hollywood "poured into every mold," initially trying her in romantic comedies and musicals. Over time, her clear strength in comedy began to reveal itself in sillier scenes, like the typewriting bit from Miss Grant Takes Richmond (1949).
"She had a wonderful ability to make us see what she's thinking," says Lori Landry, professor of media studies.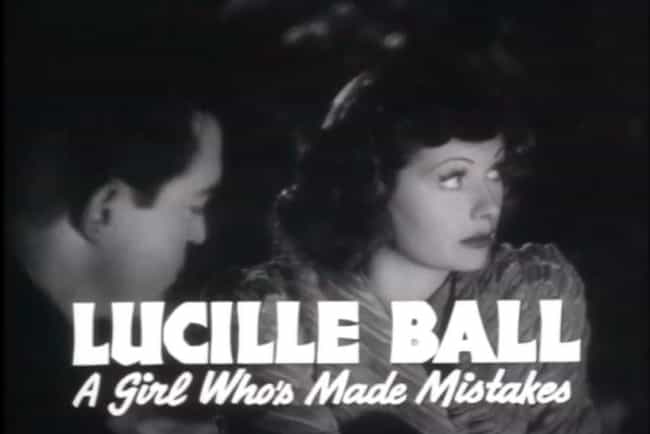 After A Decade In Film, Ball Was Known As 'The Queen Of B-Movies'
According to Finding Lucy, Ball was held back by a common bias of the time that "funny women don't sell tickets, beautiful women do." Though comediennes were not unheard of, comedy was mostly a man's domain.
In the 1930s, Ball was a contract player for RKO Radio Pictures; in a foretaste of her future greatness, she received small parts in films with The Three Stooges and the Marx Brothers. She auditioned for the role of Scarlett O'Hara in Gone With the Wind, but lost the role to Vivien Leigh.
In the 1940s, Ball signed with Metro-Goldwyn-Mayer and made a name for herself in lower-budget "B-movies." By 1948, Ball - now a seasoned showbiz veteran - had appeared in 65 films without becoming anything close to a household name.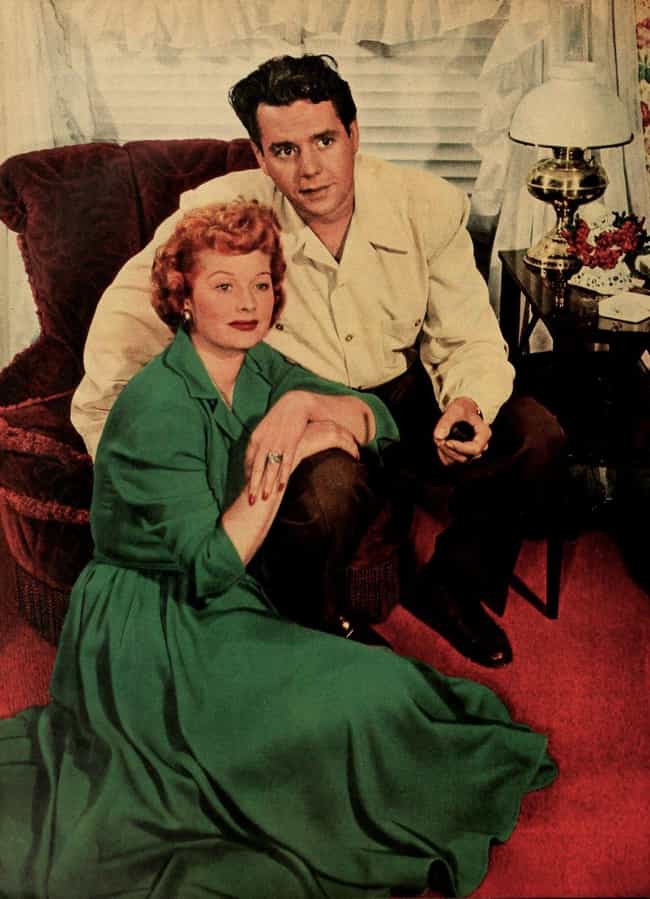 When Ball Met Desi Arnaz, She Was Older And More Successful
Ball and Desi Arnaz are often incorrectly thought of as a power couple who came up in the business together. But in fact, by the time they met on the set of the musical comedy Too Many Girls in 1940, Ball - five years Arnaz's senior - had far more credits to her name.
In Finding Lucy, actress Maggie Williams remarks that the two "were madly in love" and "couldn't keep their hands off each other" despite having "such different temperaments."
They married after only six months of dating.