Reality TV
Every Season Of 'The Challenge,' Ranked By Fans
885 votes
161 voters
8.4k views
34 items
List Rules Vote up the season you believe was the most entertaining to watch.
What is the best season of The Challenge? Now's your chance to voice your opinion. Was MTV The Challenge Vendettas your favorite season - or were you more of a The Challenge Final Reckoning fan? There's also The Challenge War of the Worlds, which really shook things up. It's hard to rank The Challenge best seasons, since there are a whopping 34 of them (though season 34 doesn't air until August 28, 2019). The show has been on since 1998.
If you're about to search "CT The Challenge," let us save you some time. The absolutely insane elimination round where Chris "CT" Tamburello carried Johnny Bananas like a backpack is from season 20, Cutthroat. There are certainly a lot of options for the best seasons of The Challenge.
However you vote, be sure to make your opinions known below. Then check back to see how all of your favorite seasons are doing in the rankings. And if you plan on watching the The Challenge: War of the Worlds 2, check out this MTV The Challenge drinking game to make things interesting.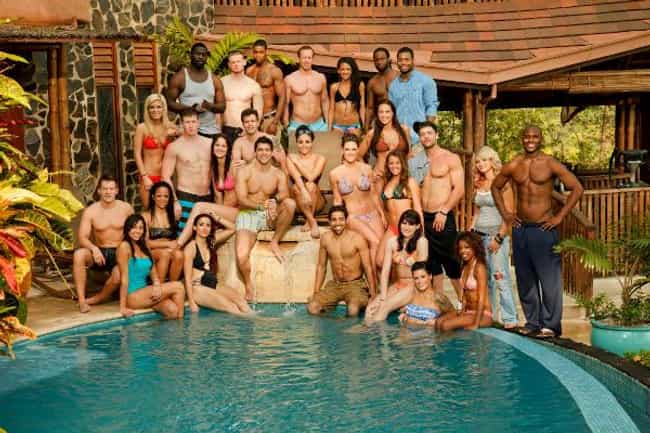 Host: T.J. Lavin
Winners: Rivals Evelyn Smith and Paula Meronek, and Johnny Bananas and Tyler Duckworth won the final.
Cara Maria Sorbello and Laurel Stucky and Kenny Santucci and Wes Bergmann were the runners-up.
Jenn Grijalva and Mandi Moyer and Leroy Garrett and Michael Ross came in third and did not win a big cash prize.
Memorable moments:
Chris "CT" Tamburello came in determined to make partner Adam King his friend after they had come to blows in a previous season.
Enemies Wes and Kenny never quite made up, costing them the big win.
On Air: 2011-06-22

Did you enjoy this season?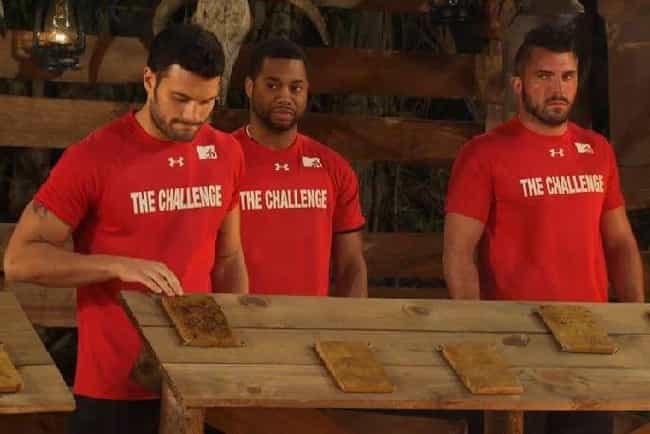 Host: T.J. Lavin
Winners: Johnny Bananas and Laurel Stucky took first place, winning $125,000 each.
Johnny Reilly and Nany González were the runners-up, winning $35,000.
Zach Nichols and Devyn Simone came in third place, winning $15,000.
On Air: 2014-04-10
Did you enjoy this season?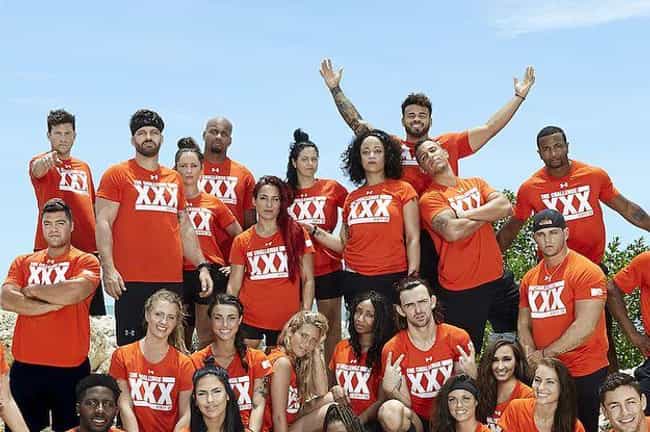 Host: T.J. Lavin
Winners: Jordan Wiseley and Camila Nakagawa took first place, winning $450,000 each.
Derrick Kosinski and Cara Maria Sorbello were the runners-up, winning $35,000 each.
Chris "CT" Tamburello and Tori Deal came in third, each winning $15,000.
Memorable moments:
There was a $1 million prize - the largest in

The Challenge

history.
This season introduced the "Redemption House" where eliminated players got to wait out their chance to fight their way back onto the show - Cara Maria, CT, and Jordan earned redemption.
Camila thought she overheard Leroy Garrett talking about her, so she flipped out, yelling racial slurs at him and throwing furniture. But she wasn't sent home. She apologized on social media after the episode aired.
On Air: 2017-07-18

Did you enjoy this season?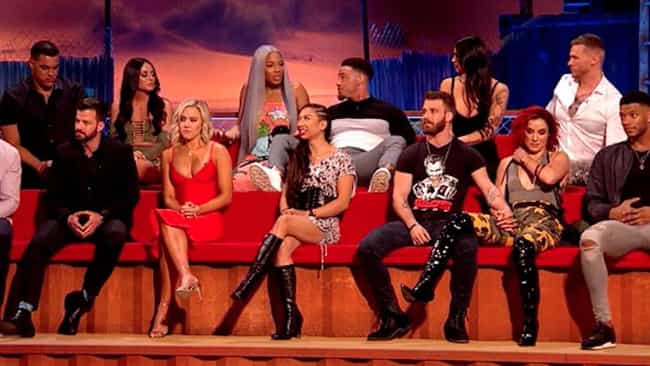 Host: T.J. Lavin
Winners: Turabi "Turbo" Çamk?ran took first place, winning $750,000.
Theo Campbell was the runner-up, winning $200,000.
Wes Bergmann took third place, winning $50,000.
Memorable moments:
This season featured contestants from non-MTV shows, such as

The Bachelor Canada

,

The Bachelorette

,

Big Brother

,

Celebrity Big Brother UK

,

Love Island UK

,

Survivor Turkey

,

American Ninja Warrior

,

Party Down South

, and Telenovelas.
Kyle Christie and Cara Maria Sorbello's fued was alive and well, with Cara's new boyfriend Paulie Calafiore going after Kyle whenever he could. This also dragged in Kyle's partner Mattie Lynn Breaux. The four went after each other at every opportunity.
Hunter Barfield and his parter Georgia Harrison sent Ashley Mitchell and her partner Chase McNary home first as revenge for Ashley taking the full prize on

The Challenge: Final Reckoning

and leaving him with nothing.
Stephen Bear got under everyone's skin, except for Georgia - whom he was dating despite having a girlfriend. Because of this, Hunter started gunning for Bear, even though Georgia immediately forgave him. She ugly cried when he was eventually sent home.
On Air: 2019-02-06

Did you enjoy this season?