Entertainment
A History Of Adam Sandler's Occasional Detours Into Serious Movies

Adam Sandler is best known for his unique brand of comedy. He got his big break in 1990 when he was hired as a writer and performer on Saturday Night Live, and he quickly carved out a niche for himself by performing hilarious original songs. Sandler's SNL buzz helped him launch a massively successful film career, coming out of the gate swinging with two back-to-back hits: Billy Madison (1995) and Happy Gilmore (1996). His comedic winning streak continued with The Wedding Singer (1998), The Waterboy (1998), and Big Daddy (1999).
What's especially interesting about Sandler's success is the disparity between the critical and commercial reception of his comedy films. Jack and Jill was released in 2011 and made almost $150 million - but it also has a 3% approval rating on Rotten Tomatoes, and some reviews went so far as to call it the "worst movie ever made." Sandler even poked fun at his poor Rotten Tomatoes scores by naming his 2018 comedy special Adam Sandler: 100% Fresh. (Interestingly, that special was widely praised and earned him a 90% fresh rating on the site).
The occasional pummeling Sandler receives at the hands of critics makes his intermittent shifts from comedy to drama that much more risky, but nonetheless impressive. It is difficult enough to switch genres because of audience perception, but that hasn't stopped Sandler from defying the odds and earning industry and audience respect along the way for a few of his dramatic roles.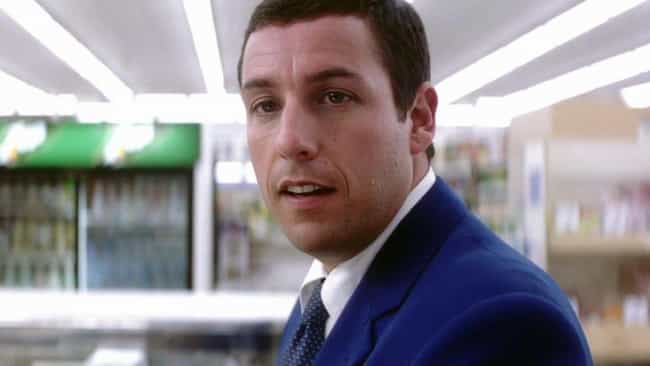 In 2002, Sandler made his first foray into dramatic work with Punch-Drunk Love. After starring in five smash movies in a row, Sandler hit his first commercial disappointment with 2000's Little Nicky. While he was pragmatic enough to know to make another classic Sandler mainstream comedy with 2002's Mr. Deeds, he also took the opportunity for a career transition with a more creatively ambitious choice.
In Punch-Drunk Love, Sandler plays a business owner with social anxiety and a lonely life - a clear departure from his usual cool guy characters. In prior films, Sandler used anger as a comedic tool, but in this dramatic role, his sporadic rage is the result of repeated emotionally abuse at the hands of his family.
The Paul Thomas Anderson-helmed drama didn't turn a profit, but it received positive reviews, opening the door for Sandler to continue to explore dramatic roles. Roger Ebert noted that Sandler was "liberated from the constraints of formula" and revealed "unexpected depths as an actor."
Actors: Adam Sandler, Philip Seymour Hoffman, Emily Watson, Luis Guzmán, Mary Lynn Rajskub, + more
Released: 2002
Directed by: Paul Thomas Anderson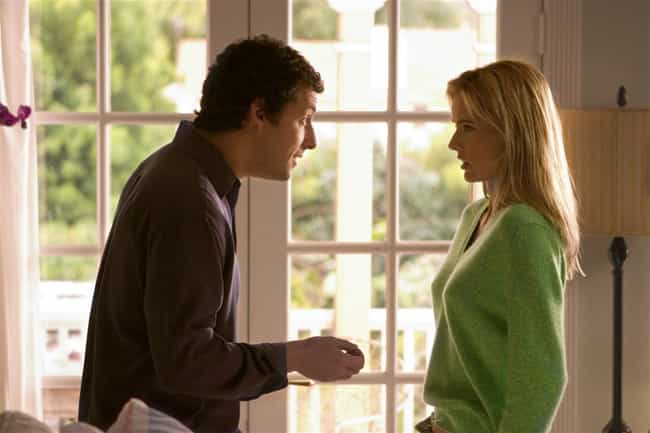 Director James L. Brooks cast Sandler in Spanglish after seeing him in Punch-Drunk Love. Sandler plays John, a chef in a popular Los Angeles eatery who strikes up a friendship with his housekeeper Flor (Paz Vega). The easy-going family man is a stark contrast to his wife Deborah (Tea Leoni), an insecure woman who masks her uncertainties by being controlling. His character also experiences darker and more complicated subject matters than audiences were used to seeing from Sandler, such as infidelity and anxiety.
Spanglish fell short at the box office and received mixed reviews from critics, although Sandler did win critical approval for his thoughtful and moving performance.
Actors: Adam Sandler, Sarah Hyland, Téa Leoni, Paz Vega, Cloris Leachman, + more
Released: 2004
Directed by: James L. Brooks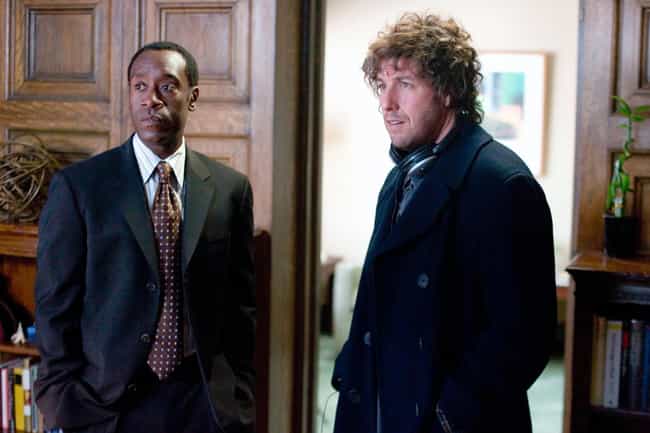 In Reign Over Me, Sandler tackles dark subject matter in the role of Charlie Fineman, a man whose life is ruined after the loss of his wife and daughters in the 9/11 attacks. The role was easily Sandler's heaviest dramatic role yet, as his character struggles with the concepts of loss, self-harm, and mental illness.
While critics took issue with portions of the film, Sandler's performance was praised. Andrew Pulver of The Guardian noted that "without Sandler, Reign Over Me would be a gloopy, post-9/11 love-in, making cavalier use of a fine but helpless cast."
Actors: Adam Sandler, Liv Tyler, Jada Pinkett Smith, Don Cheadle, Donald Sutherland, + more
Released: 2007
Directed by: Mike Binder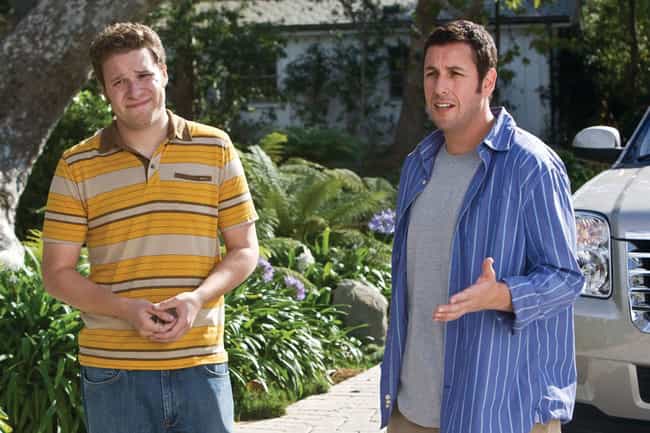 For Funny People, Sandler teamed up with his former roommate, director Judd Apatow, for a dark comedy. Sandler plays George, a massively successful comedian turned movie star turned real jerk who is diagnosed with a terminal illness. Parallels to his own career made Sandler an interesting choice for the role, but this was the first time he played an unlikeable person, as all of his previous characters had their "good guy" moments.
Despite his abrasive and destructive nature as George, Sandler's innate likability makes the audience root for the character. Peter Travers from Rolling Stone described Sandler as "relaxed, focused, alert to nuance," and called it "his best performance ever."
Actors: Eminem, Adam Sandler, Sarah Silverman, Seth Rogen, Aubrey Plaza, + more
Released: 2009
Directed by: Judd Apatow